Some music glides gently over the skin, Max Richter's goes straight under it. The German-born British composer's universe seems to function around slow creativity and contemplation: the gradual, ethereal burn of his music; the slow pace of life tuned into the rural artist residency and recording studio he recently co-founded in Oxfordshire. Slowness appears to be everything, apart from when it comes to the prolificacy of his creative output, and his rise to become one of the most sought-after contemporary classical composers of an era. 
Richter grew up in Hamelin, West Germany, and moved to Bedford, UK in early childhood. His creative inclinations weren't actively encouraged, but music seeped in: from the Victorian-style piano lessons he took from a young age to his parents' Bach and Vivaldi vinyls, and the surprisingly fertile punk scene in Bedford. His first taste of the avant-garde arrived from an unlikely source: the milkman, who upon hearing Richter practising the piano, began not only delivering milk bottles to the door but also experimental records. Richter was immersed in the early textures of Philip Glass and the collaged instrumental concoctions of John Cage.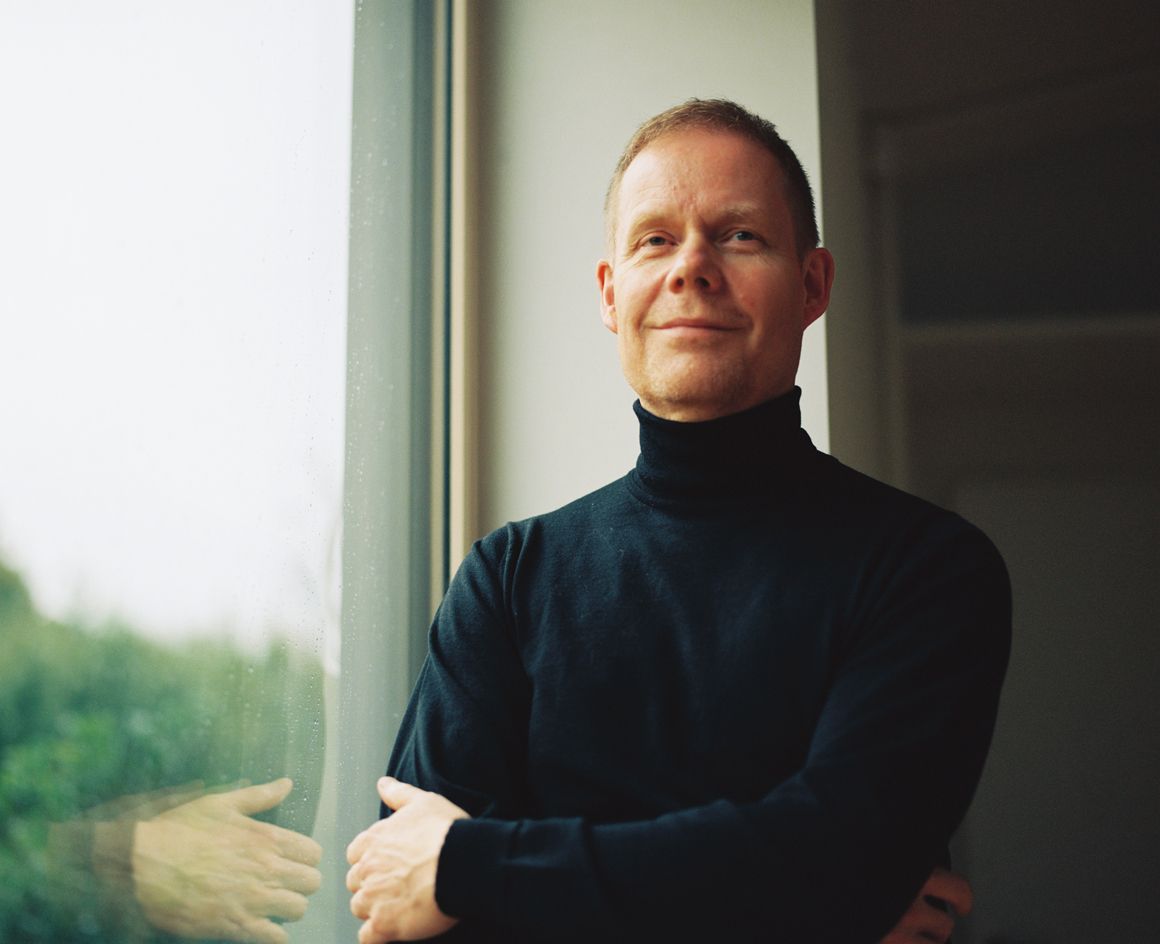 When the school environment became a challenge, music was an escape. He fell for Mahler, discovered Kraftwerk (on a BBC nature documentary), and began building his own synthesisers. 'Having a troubled adolescence, teen years, [and] early life, I suppose it maybe makes you more aware that those things are out there for people,' Richter says via Zoom from his Oxfordshire studio with a backdrop of elaborate recording equipment. He briefly disappears from the camera and returns with a sheet of perspex imprinted with a Virgil Abloh quote. 'Can you read that?' "Everything I do is for the 17-year-old version of myself."'
Richter went on to study composition and piano at the University of Edinburgh and the Royal Academy of Music, and later in Florence with Italian experimentalist and electronic music pioneer Luciano Berio. As a student, Richter found a classical music in flux. 'There was an orthodoxy about the kind of music you should write if you're a composer, and that was really just post-Boulez. There's only one way and that's the way. At that time, if you were writing tonal music, it meant you were an idiot,' he says, continuing to reflect on the residual loftiness of the industry. 'This has been one of the really problematic things about classical music culture; the fact that there are these hierarchies, a sort of gatekeeper-y thing going on', he says. 'I just feel that music is a way of talking. It's a way of sharing experiences, perspectives and insights about being alive.'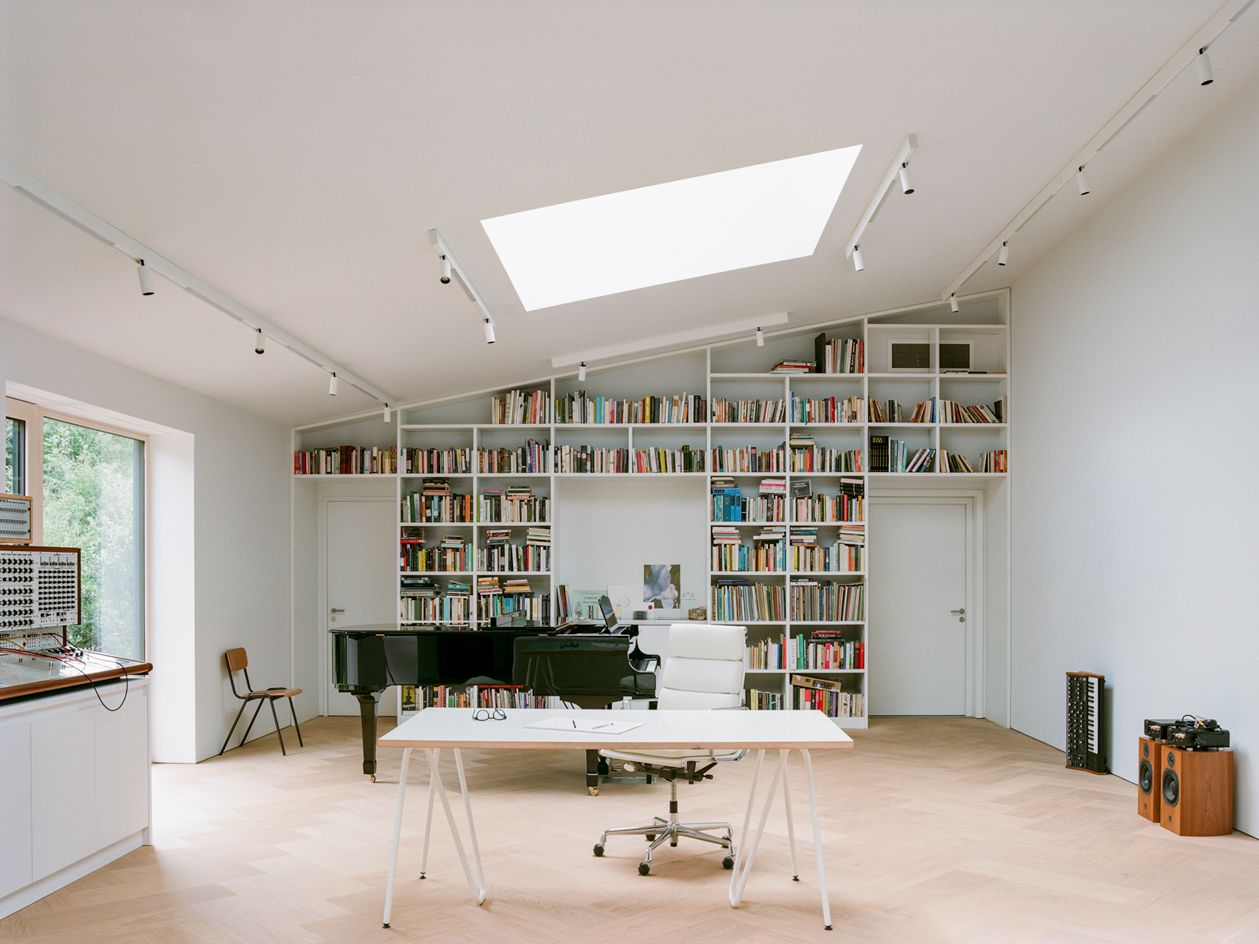 Richter has positioned his art to be not only heard and felt, but seen. 'I think visual art culture is wide open in a way that classical music, unfortunately, sort of isn't. The number of ways of being a visual artist has just exploded', says Richter, who, alongside world-renowned concert performances, has worked across ballet, opera, fashion, theatre and visual art, including collaborations with designer Kim Jones (Dior), choreographer Wayne McGregor, and visual artists Julian Opie, Random International and Darren Almond. But many will have first come across Richter's work through his extensive compositions for film and TV, including entire scores for Waltz with Bashir, Mary Queen of Scots, and Taboo (which won him an Emmy). Richter's On The Nature of Daylight, from his 2004 album The Blue Notebooks (featuring Tilda Swinton reading Kafka and Czesław Miłosz and composed as a protest piece about the Iraq War) has made more than 20 different screen appearances, from Shutter Island to Eastenders. 
So with such demand, who and what makes the cut? 'Filmmakers will reach out about using a piece and it's about what the context is. I'm interested in their reasoning and why they have gone there. That tells me a lot about what I've made,' he says. 'Sometimes we say no, but not that often, because I'm interested in what happens when you put the music with something else.'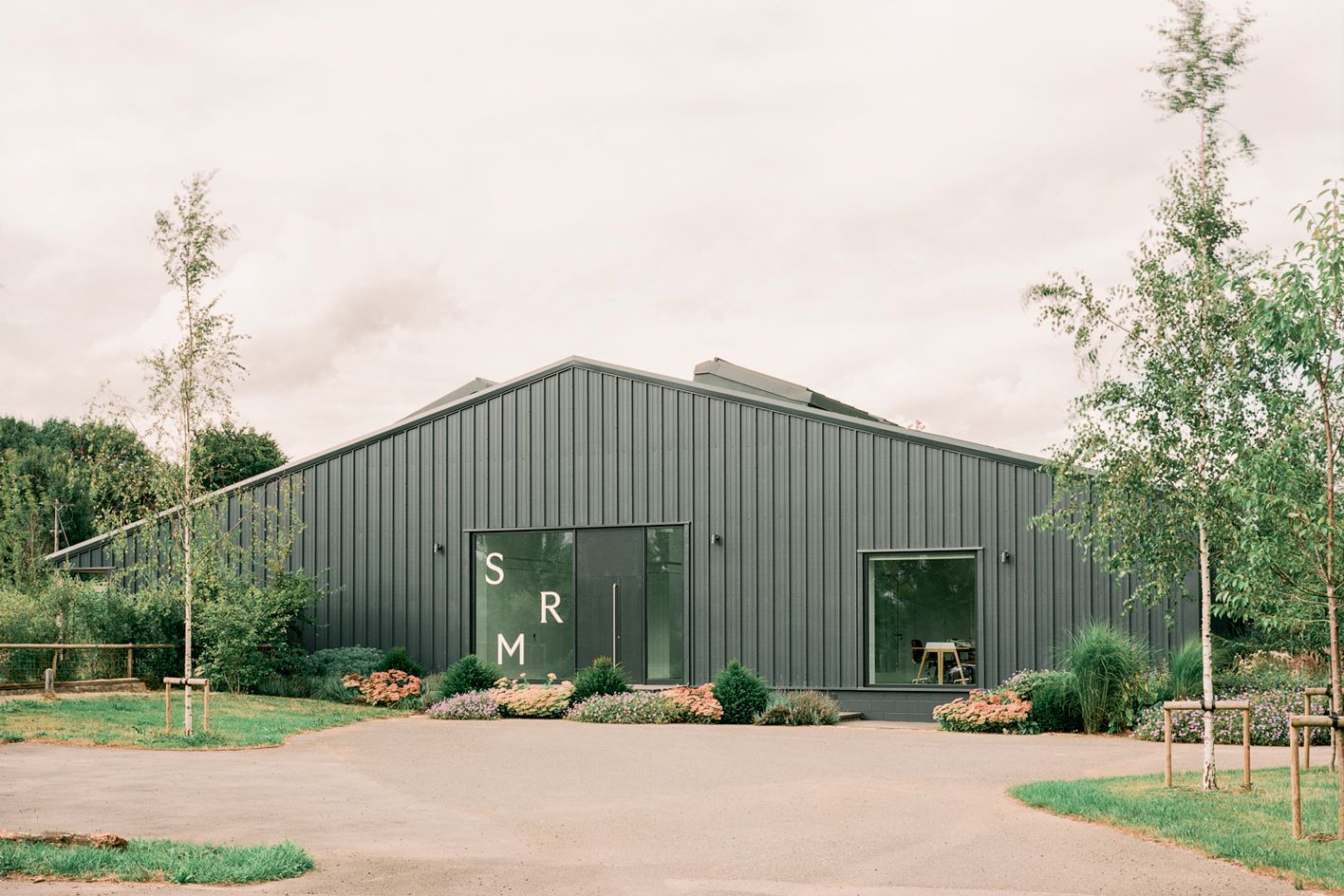 In October last year, Richter and his partner, the artist and BAFTA-winning filmmaker Yulia Mahr, opened a multi-arts production studio and residency in rural Oxfordshire. The concept was 20 years in the works and was brought to life on a former alpaca farm and tractor shed in collaboration with Charlie Luxton Design and recording studio designers Level Acoustics and Studio Creations. 
Studio Richter Mahr seems Bauhaus in its vision: experimentation over expectation. With its carbon-negative credentials, adherence to the rhythms of rural life, state-of-the-art recording facilities and mixing studios, 31-acre woodland surroundings and concrete and wood-clad minimalist spaces centred around a café fed by an organic kitchen garden – it all sounds rather utopian. But although it's a far cry from the rat-race pressures of the conventional recording studio model, Studio Richter Mahr is still a place of serious production, for the founders' own projects, those of other recording artists, and a rolling residency programme for emerging artists. So far, this has included musicians, but will eventually expand to the visual arts. 'It's really an evolving creative community,' he says.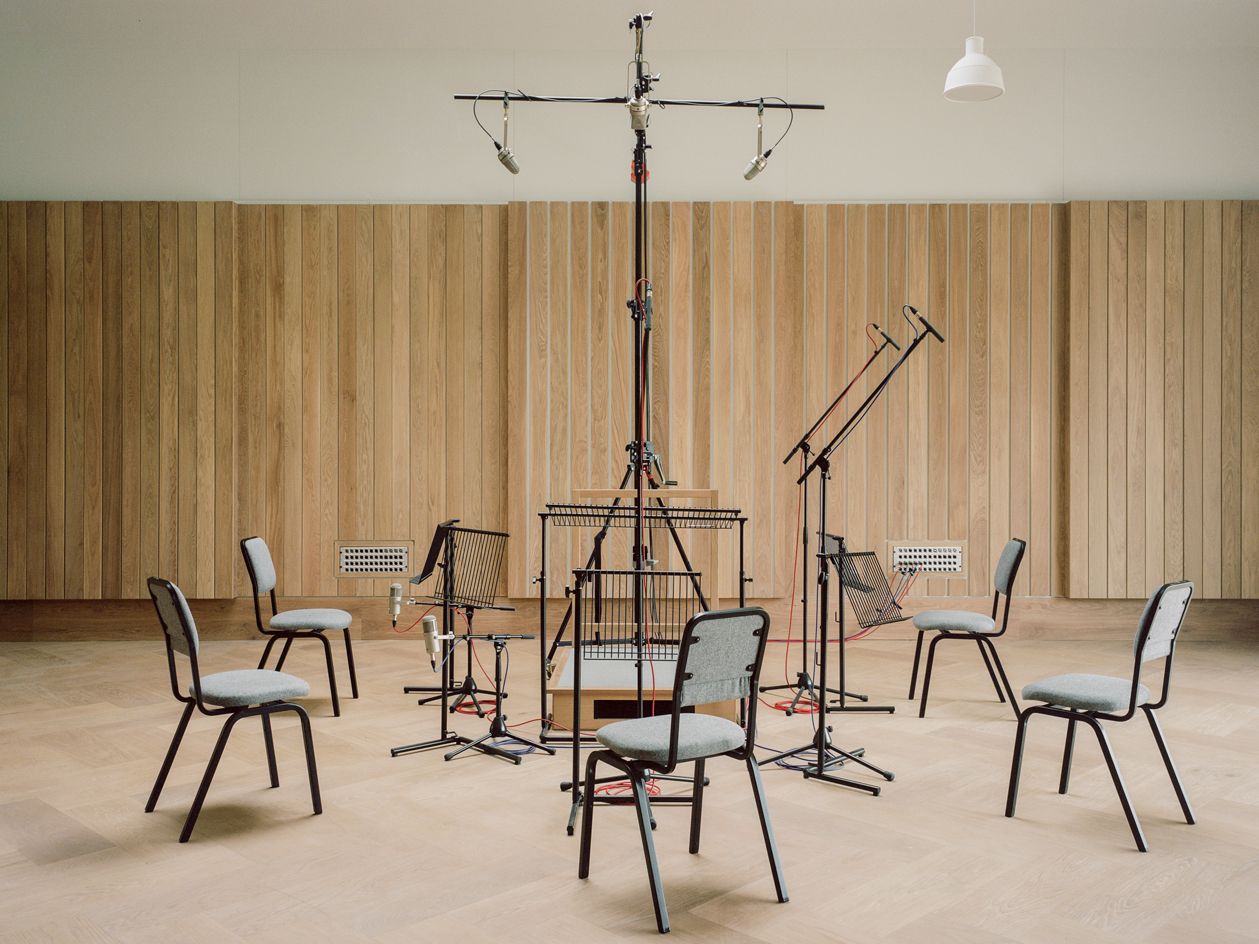 I ask Richter how he views his role in championing the next generation, particularly in the wake of more proposed funding cuts to classical music groups in the UK. 'There was this idea that the state would, to some extent, put a framework in place [for] opportunities. Now, these things are really only available to people who can pay…so in the future, we're only going to have [music] made by people who didn't have to make a living, which is a terrible idea because it's cutting off a whole range of human experiences,' he says. 'So anything we can do to support people who need those opportunities. We think of that as a duty, and also a privilege. That kind of validation at an early part of your working life is just so valuable – it's everything.'
Richter's new EP, Sleep: Tranquility Base builds on his 8.5-hour, Gustav Mahler-inspired slumber marathon released in 2015 as a 'lullaby for a frenetic world'. This was followed by an app in 2020, developed with Deutsche Grammophon, which enables users to create personalised musical sessions based on Richter's music.
Sleep: Tranquility Base takes its name from the site of the 1969 moon landing. 'All the iconography for sleep has been about the moon in various ways,' says Richter. Although it takes strands from the original, Sleep: Tranquillity Base feels like its own entity, and at a more power-nap length of 30 minutes. 'You'll make a piece [and] have all sorts of ideas and intentions about how it should be. But it's only when the listeners get their hands on it, that you find out what it is.' he says, explaining that people have used Sleep (2015) to accompany everything from yoga and coding to hospice end-of-life care. 'None of those I thought about and that's what's so interesting about creativity: people bring their own biography.'
Max Richter, 'Sleep Tranquility Base'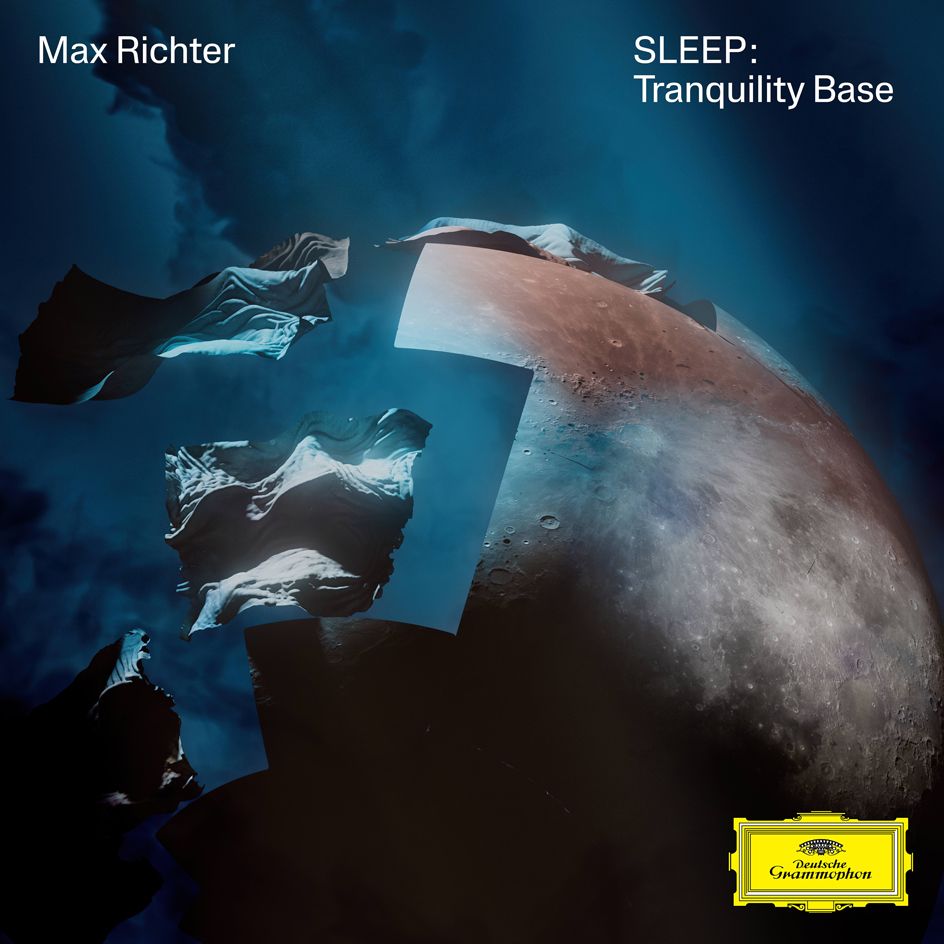 If Sleep had soporific intentions, Sleep: Tranquility Base feels more like a drug. The first movement introduces a ritualistic organ motif, which becomes our pillar on this acid trip. It's joined by a vocal line sung by Grace Davidson; searing in its lack of dynamic variation, comforting in its purity. There are allusions to Mahler in the silky swells and chastising turns, and even a hint of Allegri's Miserere as she soars up like a lark with seamless poise. 'You're right. It evokes the vocal music of the Renaissance. And that's why I wanted Grace to sing it because her voice is literally angelic,' says Richter.
By movements IV and V we're plunged underwater by a four-voice analogue synthesiser, and it's getting murkier by the note. Davidson's voice is submerged in a blurred web of dissonance, suspension and resolution. 'I love the more primitive synthesisers because they feel so much more alive and [you can] interact with them in a physical way,' says Richter. 'You're turning buttons and knobs, rather than clicking a mouse.'
VII arrives and even our trusty organ gets the synth treatment, bleeding into a granular computerish haze. We're back in the sea, but this time with no anchor, just unrelenting, undulating syncopation and hypnotic adjacent note patterns. Once the vocal line leaves us for good, it's a dignified exit: an organ, still half buried, but triumphant – it seems that when you're on the Richter scale, you're also off it. 'The subsonics point to sounds which we only hear in nature, in thunderstorms', he says. 'The musical technique of Sleep is about something transcendent, something beyond us.'
Sleep: Tranquility Base is an example of Richter's flair in bending conventions, rhythms, pitches and in turn, the mind. The result is both spare and full; igniting as much as entrancing the senses.
Richter emphasises the importance of legibility in his work, appreciated by those who have expertise in music, and those who don't. 'We live in a very siloed world. People live behind all kinds of barriers, whether they're political, social, or cultural. Creativity can sort of transcend those things. That's one of the most magical things about it.' Richter recalls one moment in 2019 when he performed the full, 8.5-hour version of Sleep at the Great Wall of China during the Beijing Music Festival. 'Security was insane; hardcore and very heavy-handed [with] a lot of armed soldiers around the venue,' he recalls. 'So all these kids [had] machine guns and it was kind of threatening, even just for us to get in venue'. Around two and a quarter hours into the performance, Richter breaks for coffee while the musicians continue to perform. 'I go backstage, and see all these soldiers on the floor, lying there with their guns, asleep,' he says 'I thought, that's just a fantastic encapsulation of what music and creativity can do. You can change minds.' 
Beyond Sleep and its associated projects, Richter is perhaps best known for reimagining the unthinkable: Vivaldi's violin concertos, The Four Seasons. This was, crucially, a recomposition from the blank stave-up, as opposed to a remix (Richter talked about the project in a 2012 video for Wallpaper*, from his then-studio). 'The initial impetus was a salvage opportunity really,' he says. 'I fell in love with the music as a young child and then grew increasingly irritated hearing it on jingles everywhere. So I wanted to rediscover my love.'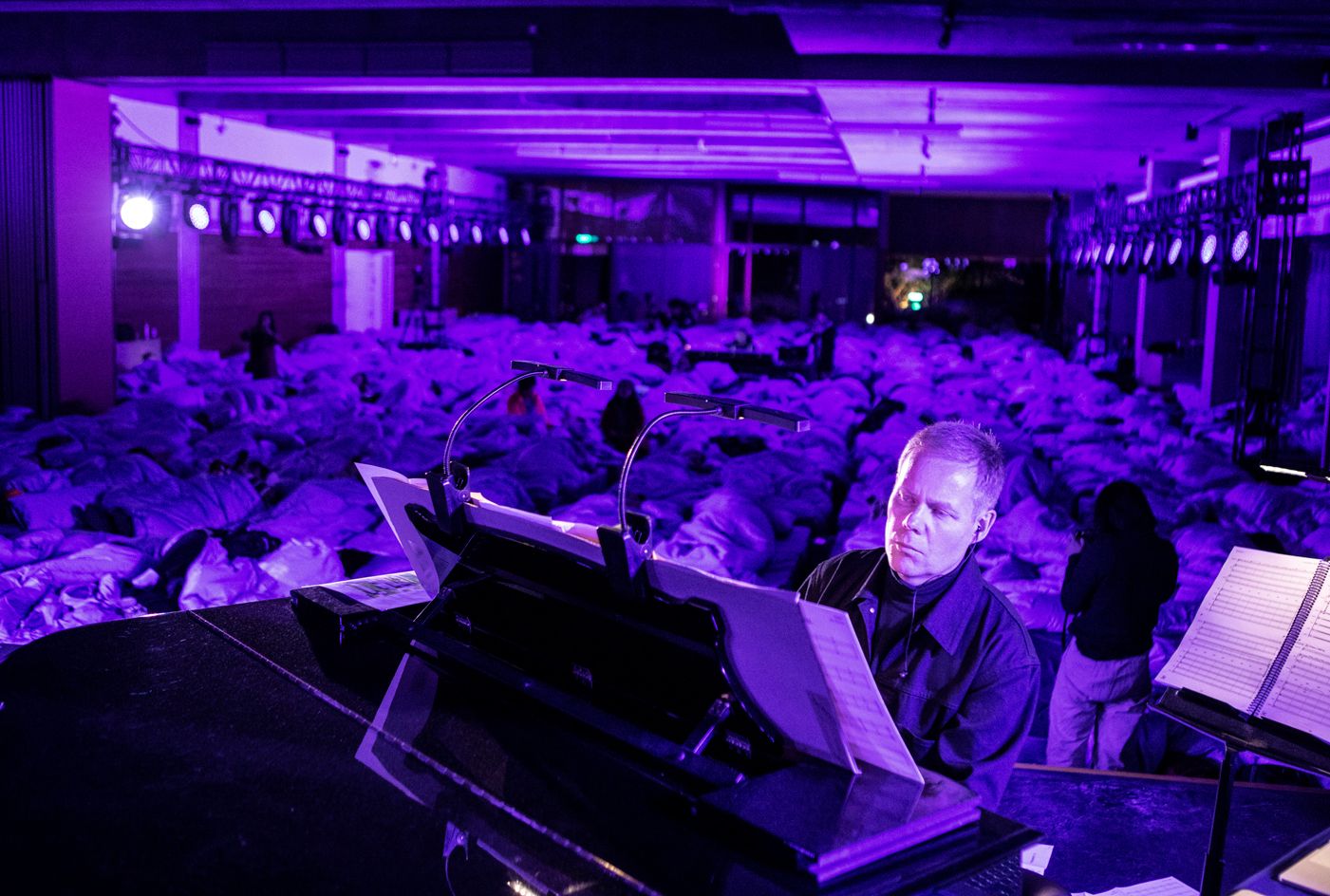 One can almost hear the symphony of jaws drop from the staunch classicists at the proposition of not only rearranging the furniture of a Baroque institution, but reupholstering it. When the work premiered at the Barbican 2012, Richter was revered, but was yet to notch up the three billion Spotify streams and become one of the most globally influential musicians alive. This was a risky venture. 'Before getting deep into it, I made my peace with the idea that I would be critically mauled,' he recalls. 'I thought, "ok this is going to be career-ending but I'll do it anyway"'. The work was a critical triumph, and prompted a flood of recomposition requests, from Mozart to Mahler. But would Richter dare to take on another? 'The thing is, there's no other piece I feel the same way about, even Eine Kleine Nachtmusik or Beethoven's 5th. I [don't] have the same history with those pieces. The justification for doing it was a very personal, emotional one. I needed to figure out how I could fall in love with this music again, and I did this by making this off-road trip through the landscape of Vivaldi.'
Max Richter has been tagged in many genres: experimental, electronic, minimal, socio-political, post-classical, neo-classical. But his mode of creativity has proved, with epic resonance, that labels hold less gravity than sensations. In a whirlwind world that squeezes us of time, attention spans, patience, and sleep, he proposes a sonic antidote. 'Everything is about me moving notes around on a piece of paper. I'm just about trying to make little structures, ideas, little mini universes that make sense to me, to tell stories and communicate. I can't control anything else. I can control what I do with those dots on the page.'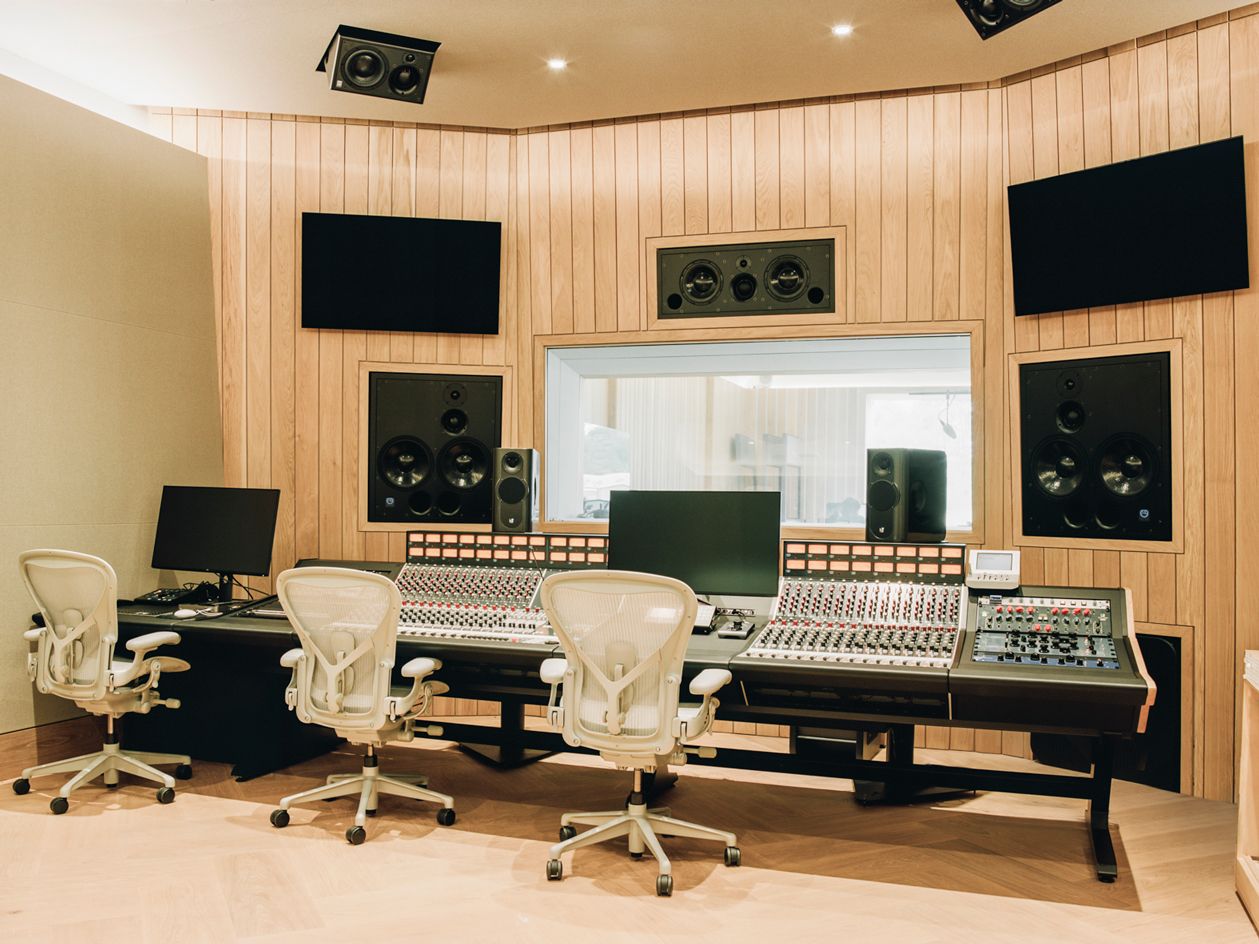 maxrichtermusic.com (opens in new tab); studiorichtermahr.com (opens in new tab)